Certification AS9100D for Diab Laholm, Sweden!
During this autumn Diab in Laholm, Sweden, completed the certification process to make Diab Laholm the first production site in the Diab group to be certified in the AS9100D.
AS9100D is an aerospace standard (AS) that was released by the International Aerospace Quality Group (IAQG) based on the internationally recognized standard ISO 9001. ISO 9001 is a standard that include general requirements for implementing a Quality Management System (QMS) in your organization; however, AS9100 provides specific requirements for aviation, space, and defense organizations. With this certification new doors are opened in the aviation industry in Europe and globally.
"AS9100D certification allows us to strengthen our position on the Aerospace market. Diab teams are working every day to provide a high-Quality level of products and services, to continue to satisfy our customers. This achievement comes in perfect timing to deploy our kitting capacity to deliver kits ready to use out of the box!" says Aurélien Lafforgue, Market Segment Manager for Aerospace & Industry at Diab.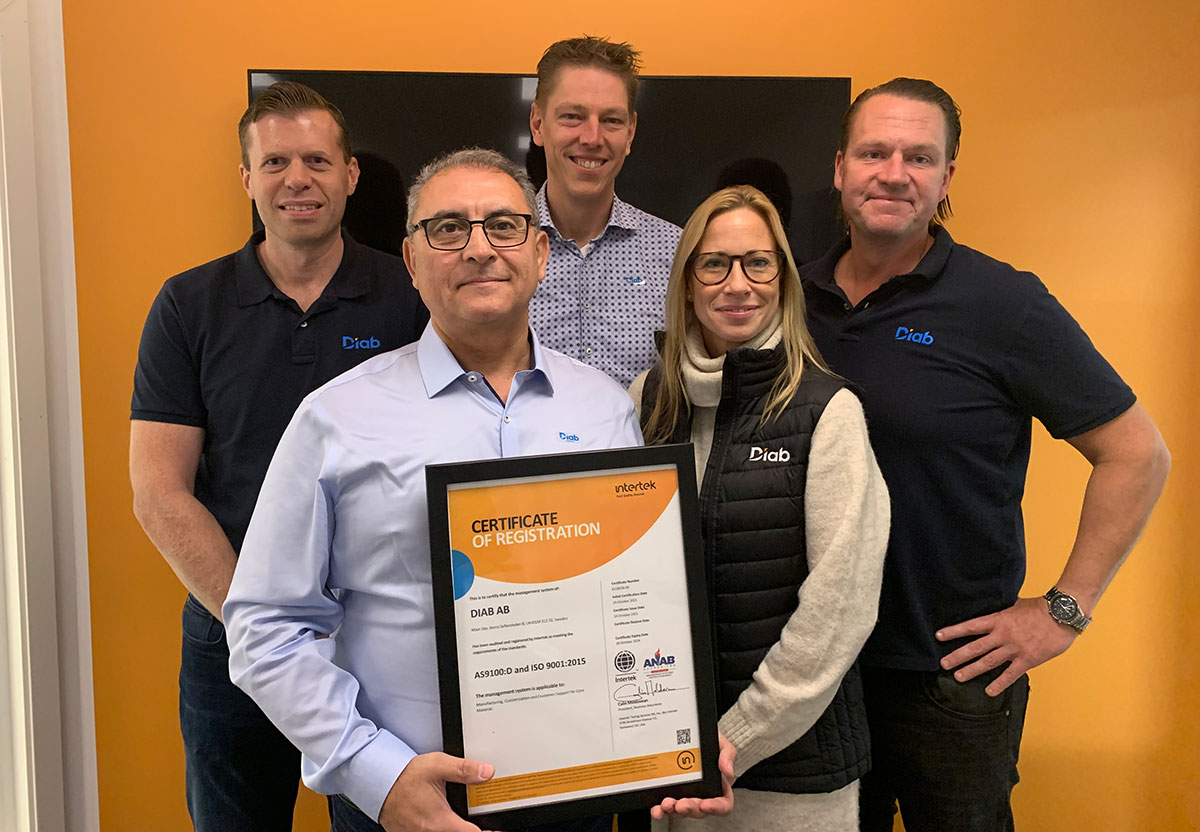 Many thanks to all coworkers, the QMS team, managers and management at Diab Laholm for your efforts and well-conducted audit under the lead of Misa Balcanovic, QEHS Manager.