New and award-winning 100% Thermoplastic and Recyclable Panel for Cabin interiors
At JEC World 2022, Diab received the JEC Innovation Award for the 100% Thermoplastic and Recyclable Panel for Cabin interiors. The panel is 100% recyclable, includes recycled content from production waste and is consequently 100% waste-free. Being recyclable and reusable, it offers the Aerospace industry a vital step toward a circular economy.

Diab's sustainable panel solution for cabin interiors takes advantage of the performance of the structural foam core Divinycell F and combines it with thermoplastic skins. Using only materials already tested and qualified by Aerospace OEM, the panel is fully compliant with all requirements within the industry, yet 100% recyclable.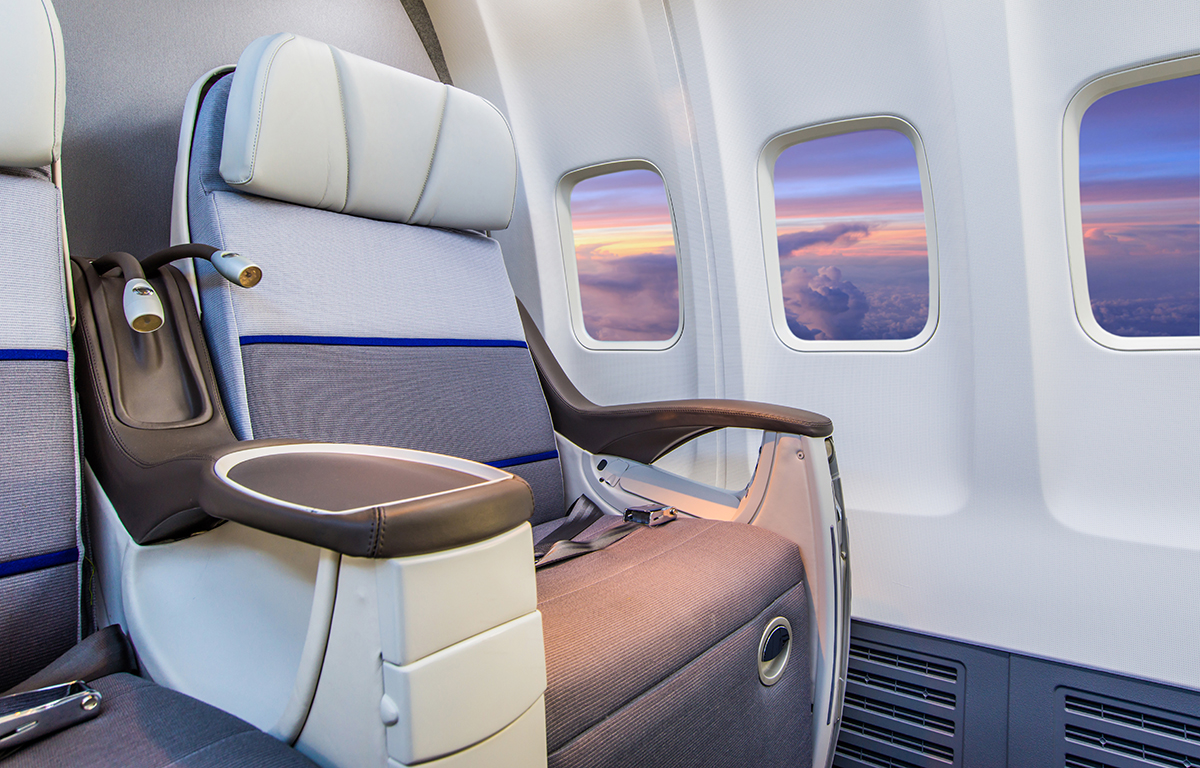 Diab also created a new innovative manufacturing process which saves up to 20% of the cost, up to 10% of weight, and offers higher mechanical and fire resistance behaviour than current Honeycomb core and Phenolic resin/Glass fibre solutions.
"At the start of the project, we decided to think out of the box and push the limit of existing materials and processes", says Aurelien Lafforgue, Market Segment Manager Aerospace & Industry at Diab. "We wanted to simplify the manufacturing process as much as possible with a single step process, with the panel ready to use out of the mould as the ultimate target."
Consequently, Diab decided to avoid using an adhesive film and instead welded together skins and core to create adhesive properties much higher than the current solution with Phenolic resin. The result is mechanical properties that are fully compliant with cabin interior applications.
In addition, Diab decided to use a new generation of coating systems developed for the cabin interior market that can effectively be 'welded' to the panel as it is moulded in a single, one-step process using induction heating. This method takes minutes rather than hours, which is the case when using multiple layers.
The shaped and decorated parts presented during JEC Show (the product picture above), have been produced in one single step process in partnership with the company Aviacomp.
Diab, together with their partners AkzoNobel, Roctool and RESCOLL, shape the future of cabin interiors.
For more information, please contact:
Aurélien Lafforgue
Market Segment Manager Aerospace & Industry, Diab Group
Phone +33 648 39 65 88