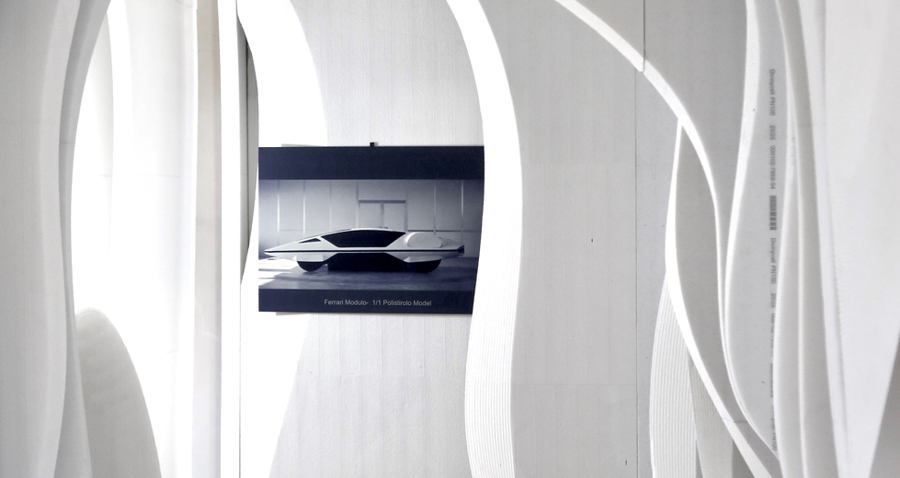 "Visions in Design" using Silver Fir Pavillion made in Divinycell PET foam
Paolo Martin is one of Italy's most famous car designers, widely known for his career with Studio Tecnico Michelotti, Carrozzeria Bertone, Pininfarina and De Tomaso/Ghia where he styled the Ferrari Dino Berlinetta Competizione, Ferrari Modulo concept, Fiat 130 Coupé and the Rolls-Royce Camargue. "Visions in Design" exhibition brings together more than 150 drawings and some car models in Venice, at Ca'Balbi Valier.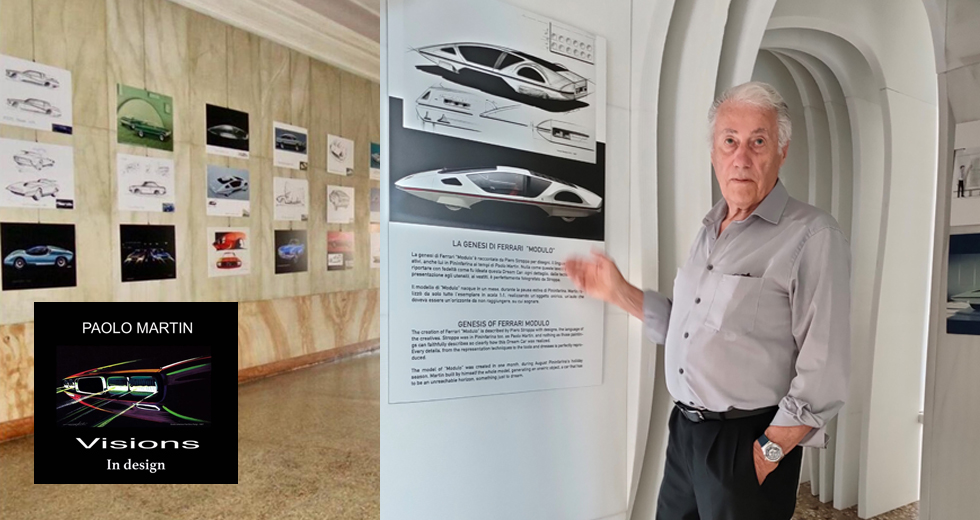 Ca 'Balbi Valier, overlooking the Grand Canal, is a private exhibition, by invitation, illustrates tables in which the photo of the finished product is placed next to the first project sketch, visually telling the design coherence of the author, always linked to the original idea. The house was the residence of the painter Ida Barbarigo Cadorin, who had equipped all the spaces to hang the paintings of her, her father Guido Cadorin and her uncle, her husband Zoran Music and more: it was possible to hang Martin's works on structures already partially present.

The first drawings hung up for testing were the 130 Coupé, the Dino 206 Berlinetta, the Otam '80 and from there the decision: it was necessary to make an exhibition, necessarily private due to the limits of the place, and then maybe have it continue elsewhere. In a short time everything was set up and Martin even made the anchors for the boards, made one by one in Connolly leather.

Martin liked the idea of using "Diab Silver Fir Pavilion", a project carried out by the students of the Faculty of Engineering and Architecture of Padua. The Pavillion is designed in "Eco Generative Design", a way of designing by relating micro and macro in a dimension without scale: microscopic image of the cellular texture of Silver Fir becomes a plant, elevation and detail of a finished architectural product. The pavilion is made entirely of a single 100% recyclable and reusable material. The size is 3,60 x 3,60 metres with a height of 3,60 metres, and constructed with Divinycell PET. The pavillion is reusable, and has been used at exhibitions before, securing circular economy within exhibition display.
Read more here
Get as PDF