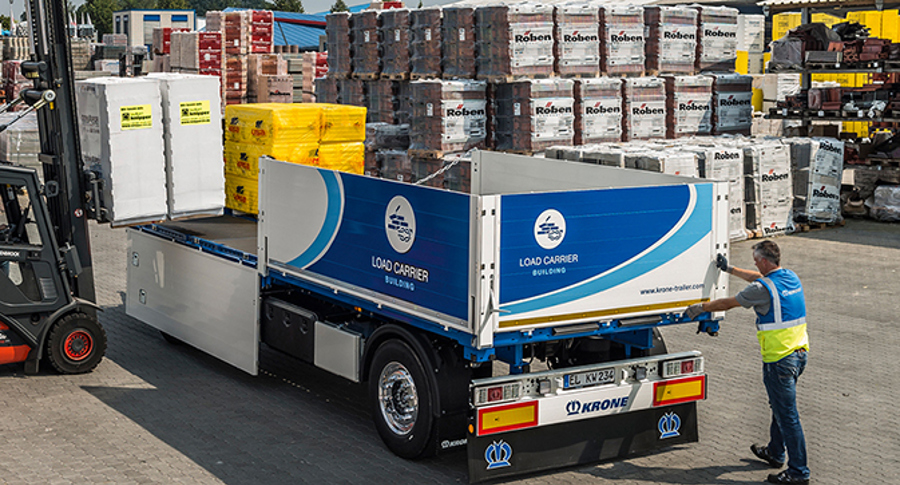 Light safety sandwich floor awarded for Krone
Krone is one of the leading trailer producers in Europe. For the new Light Safety Sandwich Floor Krone has received the Trailer Innovation 2021 award (category safety). Congratulations! The announcement was made during the virtual commercial vehicle trade fair MFB 2020.
Loading and transporting construction material involved some problems - goods need to be securely fastened including adding a anti slip material on top of the floor to prevent the goods from moving around. This operation takes time for the driver. Also using a wooden floor is a problem as wood is swelling over time. To solve these problems Krone and Diab decided to develop a sandwich floor with a PET core and special GRP skins.
The sandwich top layer has inherent anti slip behavior and enough sliding friction to work stand alone. The floor solution is also 100 kg lighter adding increased payload. The composite floor is non-organic meaning no problem with rottening or swelling which secures a long lifetime. And the choice of material, our recyclable high-density PET core core, is chosen to withstand the loads involved, all together resulting in a sustainable solution. 
Get as PDF