2550 Engineering helps Diab move towards full process control through Industrial AI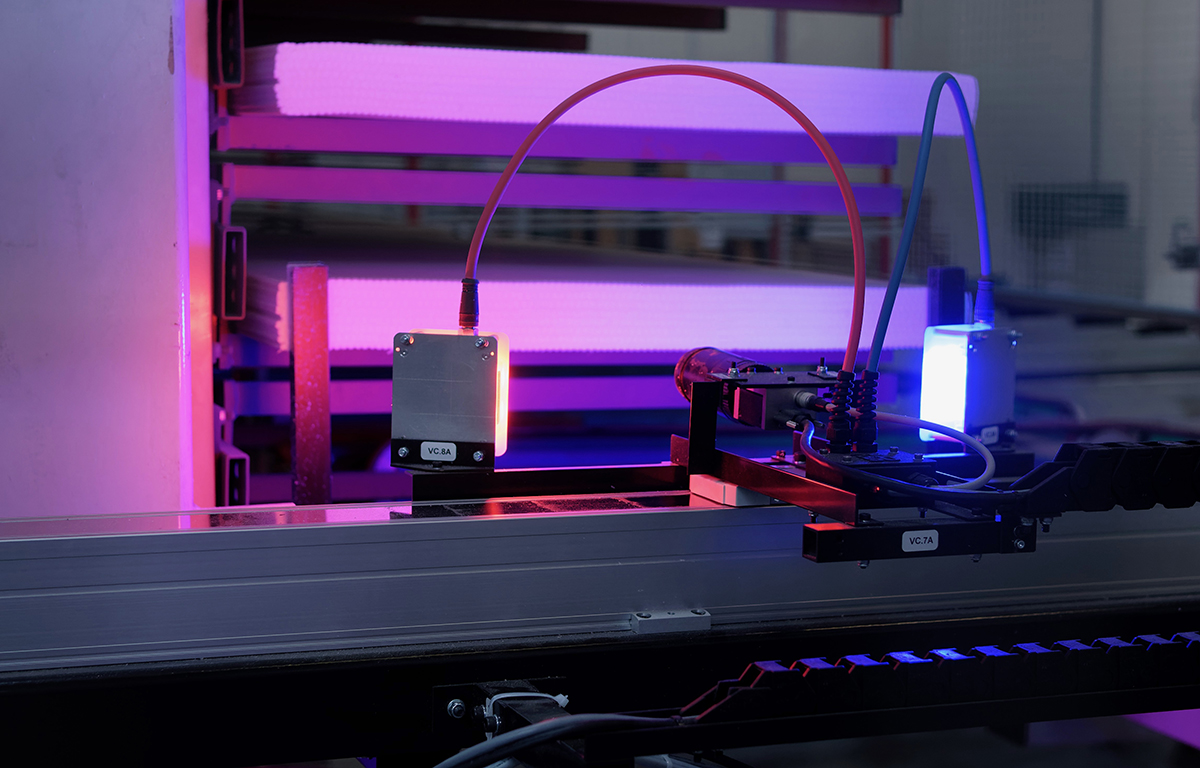 The Qamcom Group company, 2550 Engineering, specialized within technology in forefront, and Diab, an innovative and leading manufacturer within core materials, in a unique collaboration to optimize process control in the production.
For many manufacturing companies the quality control can be time consuming, expensive and a waste of resources. For Diab who produces premium core material used in various fields such as: boats, wind turbines, airplanes, and other vehicles – the quality control is crucial.
"Diab came to us with the ambition to perform in-line quality control for every sample and provide an individual material property set for each produced sample. This would take Diab from occasionally checking samples manually, to measure the quality of all material produced. Some would say that it sounds impossible. We said, challenge accepted" says Magnus Janson, CEO at 2550 Engineering.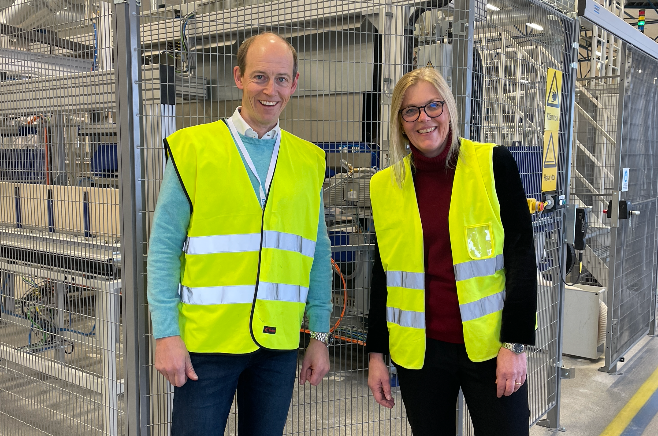 Magnus Jansson, CEO at 2550 Engineering and Magdalena Sandström, CTO at Diab Group.
With the help of a high-resolution vision sensor, colored lights, and machine learning 2550 developed an automated in-line system that captures the samples' structure in real time. The result was that Diab moved from measuring 1 out of 10 000 samples, to measure all the produced samples.
"We chose 2550 for this complex task because of their can-do attitude, responsiveness and high skills within forefront technology and Industrial AI. It would be an understatement to say that they have delivered value for us. I would go so far as to say that they have helped us to understand how to use new technologies, such as machine learning, to revolutionize our whole quality control process" says Magdalena Sandström, CTO at Diab Group.
With this new vision system in place, Diab now has access to the quality data needed to optimize their process control, reduce costs and waste, improve quality and the products in general.
"Throughout the whole process we have had a tight collaboration together with Diab, something that was crucial to create good results fast" said Magnus Janson, CEO at 2550 Engineering.
About 2550 Engineering
2550 Engineering, part of Qamcom Group is a progressive technology consultancy company based in Gothenburg. The focus is to constantly explore new technologies and guide talented individuals to stimulate faster personal development and greater client value. 2550 offers competence and services within the fields of: Machine Learning, Software Development, System Development, Data Science and System Design.
About Diab Group
Diab is a world leader in sandwich composite solutions that make customers' products stronger, lighter and smarter. Diab provides a range of core materials, cost-effective kits, finishing options and in-depth knowledge on composites. Diab has been at the leading edge of composite core material development for over 70 years, supplying a wide range of markets including marine, wind energy, transport, aerospace and industry. Diab has 7 strategically located manufacturing sites and 14 sales companies around the world to support its global customer base. The company's philosophy is to be a partner with its customers, providing them with high quality materials and a wide range of support services that include process development, structural design and training. Diab is owned by Ratos AB and is a participant of UN Global Compact.
Contacts
Magnus Janson, CEO, 2550 Engineering
Phone: +46 (0) 736 619 022
E-mail: magnus.janson@2550.engineering
Maria Nyquist, Vice President, 2550 Engineering
Phone: +46 (0) 739 412 089
E-mail: maria.nyquist@2550.engineering
Magdalena Sandström, CTO, Diab Group
Phone: +46 (0) 430 163 00