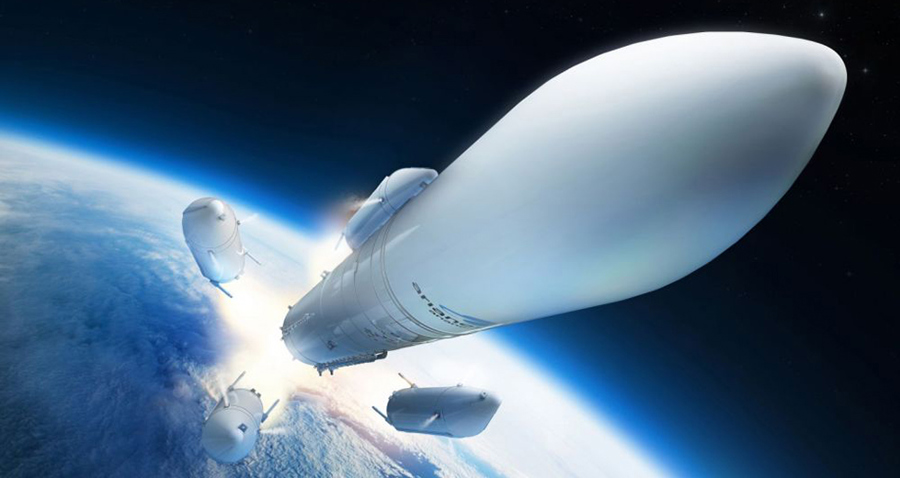 Divinycell H launched into space with Ariane 6
Ariane Group is a world leader in access to space, working for its institutional and commercial customers and Europe's strategic independence.
The perfect innovative, highly competitive solution for civil and military launch systems and space applications – that is what we give our institutional, commercial, and industrial customers. Ariane Group leverages all its expertise into benefiting the space, defense, energy, and other industrial sectors, with high value-added products, equipment, and services. They expert in the most cutting-edge technologies, from all aspects of complete propulsion systems right down to the items of equipment and materials. Ariane Group recently decided to award Divinycell H foam to be used into the manufacture of the new Ariane 6 launcher. 
Ariane 6 is modular, flexible, and competitive and will be the optimum launch solution for commercial and institutional customers. This new launcher – developed by Ariane Group and its European industrial partners – combines proven solutions with innovation to address the changing needs of the market, allied with the unparalleled reliability of the Ariane family.
Divinycell H will be used as a wedging material for its mechanical properties. The foam will be 3D-shaped machined to suit perfectly into the launcher with no compromise on targeted light weight and complex-curved design.
Based on the product and services proposed by Diab, Ariane Group is getting confident with our solutions. Furthermore, Ariane Group and DIAB are planning to have increase the range of innovative solutions with a Divinycell product. 
Get as PDF