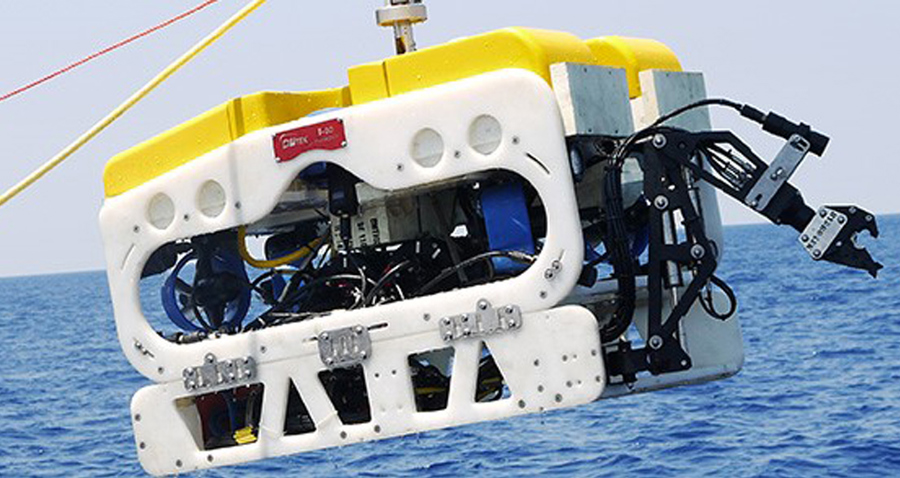 Hold your breath for this
DWTEK, Taiwan, aims to build an Asia-wide subsea inspection system by integrating innovative technology with in house resources. They're Taiwan's first Remotely Operated Vehicle (ROV) manufacturer, having partnered with Diab for materials as well as technical expertise and support.
At home in an unpredictable environment
The deep sea is a place of mystery; an unpredictable, inhospitable environment that is capable of unleashing awesome forces of destruction. DWTEK has embraced the challenges of this environment since 2011. They're Taiwan's first marine inspection equipment manufacturer and supplier. Their expertise in developing these precision components has benefited several industries.

Undersea private eye
The Investigator 90 is DWTEK's flagship ROV. It can be fitted with a variety of acoustic sensing elements, such as DVL, INS and USBL. Its Powerful Commander Unit is equipped with a 7-inch touch panel. The OSD interface can be customised comparable to light work-class ROV handling interface, and it comes with real-time two-way communication. It has outstanding payload capacity and the system can be scaled up.

Diab and DWTEK – diving buddies
Diab has been partner to DWTEK for their ROV production since 2010. Diab supplied Divinycell HCP buoyancy foam core material for DWTEK's prototype. Divinycell HCP offers low buoyancy loss and the PVC foam is very good at taking impact loads, making it the ideal material for the Investigator.

Plumbing new depths together
DWTEK has ambitions beyond the Investigator. On the drawing board are plans for developing and producing deep ROVs that can dive down beyond 1000 metres.


Read more about DWTEK: www.dwtekmarine.com/
Get as PDF